Welcome to Edenhope Lakeside Tourist Park
Our beautiful tourist park is located in the perfect spot, right on the banks of Lake Wallace. We offer a variety of accommodation and guest facilities for Tourists, Caravans and Campers alike.
Edenhope is a beautiful town in regional Victoria, Australia. It is located on the Wimmera Highway approximately 30 kilometres from the South Australian border. The town is situated on the banks of Lake Wallace, a home to an abundance of waterbirds and when the lake is full it is also an extremely popular fishing and water-sports destination.
Accommodation Options
Cabins
Shady and Powered Camping sites
Caravans
Tent sites
Facilities
Pet Friendly Park
Camp Kitchen
Kiosk (limited trading hours)
Boat Ramp and Jetty
Free Gas BBQ
Recreation Room
Guest Laundry
Help and Information
Amenities
Sparkling clean Amenities
Disabled Toilet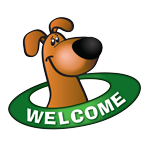 Early in 2013, my wife and I were travelling through Victoria, when we decided to have a two night stopover at the Edenhope (Lakeside) Tourist Park. Our two night stay eventually went into several weeks. A top park and a great place to unwind.
What a pleasant location and caravan site. We never cease to be amazed at the friendly town, the facilities that are found there, and above all, the honest and energetic owner / managers of the Park.
Thank you so much for the wonderful weekend at Edenhope Lakeside Tourist Park We had a really great time
We have just spent a wonderful 5 nights at the Lakeside CP (Caravan Park). The staff were most welcoming from the outset and so friendly and helpful for the duration of our stay. The CP (Caravan Park) is well appointed and at a lovely location beside Lake Wallace and just a short walk to all town facilities.
Just stayed there over new year and had a great stay, park is the best I've seen for a long time. Thank you all 
This is how caravan parks should be run:
Scrupulously clean, nice lush grassy sites with shady trees and tidy gardens rather than dusty muddy sites as is the norm.

We can't thank you enough for the hospitality you provided us during our stay. My family and I had a really enjoyable time, Thank you – The Harris family.
To Leanne & Paul.Thank you both for a wonderful and enjoyable stay at your caravan park. The park is a credit to you both,a job well done. We had a good trip home and thank you both once again. All the best. 
Hello Leanne & Paul,

Only been meaning to send you a huge thank you for (almost) the last week! Didn't see you as we left last Tuesday morning but just wanted to say how much we enjoyed our stay in your lovely park! It's a real credit to both of you!! You have made it the perfect place to stay, extremely well kept, clean and welcoming, everything that's important to having a break and exploring that part of our beautiful country! Keep up the great work!!!

Kind regards from the Riley's & Leech's (sites 11&12).